The more high-end of Stylus's sublimation printing services is called "cut and sew all-over sublimation." This process is similar to the pre-made garment sublimation process. However, with cut and sew sublimation, the printing is done before the garment is assembled. This process is a bit more costly — but the quality of the final product is far superior. Additionally, cut and sew sublimation avoids many of the limitations (creasing, blurring) of blank apparel sublimation.
The cut and sew sublimation process produces higher quality results and provides more options for customization to make garments unique and set them apart from the competition. The cut and sew process takes a bit longer in production than standard sublimation on pre-made blank apparel. Our average turnaround time for cut and sew sublimation is 3.5 weeks.
Cut and Sew Sublimation Advantages
The limitations of sublimation printing on blank apparel — e.g., blurring, creasing, and smudging — are completely avoided with custom cut and sew sublimation printing.
One of the advantages of cut and sew dye-sublimation is your choice in which parts of the garment you want decorated with sublimation and which parts you want solid.
Instead of solid fabric, remember you can always opt to decorate with an embroidered area, foil screen printing, or another style of garment decoration. This is part of the beauty of cut and sew apparel manufacturing — the only limitation to what you can do is your budget!
Results to Expect When Dye-Sublimation Printing Cut and Sew Apparel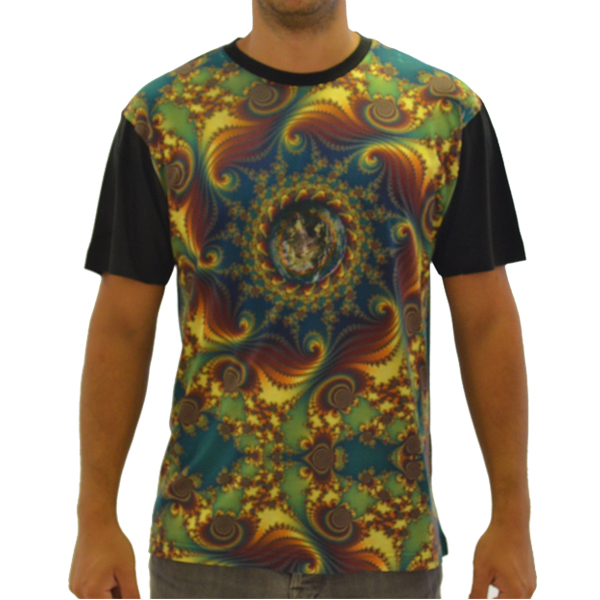 Cut and sew dye-sublimation printing allows for full coverage designs and artwork.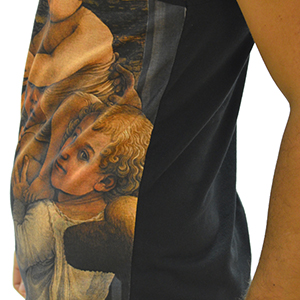 If only sublimating the front panel of the garment, cut and sew manufacturing results in clean-edged side seams.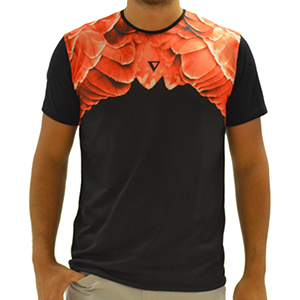 A dye-sublimation print does not necessarily have to cover the entire panel. It can be sized and positioned in any way.
Cut and Sew Sublimation Process
The first step to cut and sew sublimation is to select a stock pattern styles — or you can create a custom pattern to your specifications.
Special sublimation transfer paper is printed using a large format printer and special dyes.
The design is transferred from this special paper to the garment via heat press: the garment is laid flat, then covered with the printed paper and transferred for 45 seconds.
The garment pieces are sewn together by careful hands in our sewing department.
Get a Dye-Sublimation Quote