The more economical of Stylus Apparel's two dye-sublimation printing processes is sublimation of pre-made, blank garments.
This process involves the use of a stock, blank t-shirt, tank-top, sweatshirt, or other pre-constructed garment — unlike the Cut and Sew Sublimation process, which uses unassembled fabric pieces. The processes are very similar, as are the results — but there are limitations to sublimation printing on blank apparel.
Sublimation Garment Printing Limitations
Because the garment is pre-made, when laying it on the press, there will always be areas of the garment that pucker and do not print. This leads to blank creases as seen below. Unfortunately, these limitations are not avoidable when dye-sublimation printing on blank apparel. If you would like to use the sublimation printing process while avoiding these limitations, the Cut and Sew Sublimation process should be more to your taste.
Results to Expect When Dye-Sublimation Printing Blank Apparel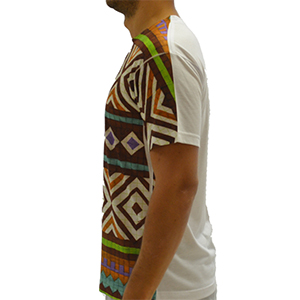 Single-sided (e.g., front or back only) dye-sublimation prints will show the bare garment color on the non-printed side.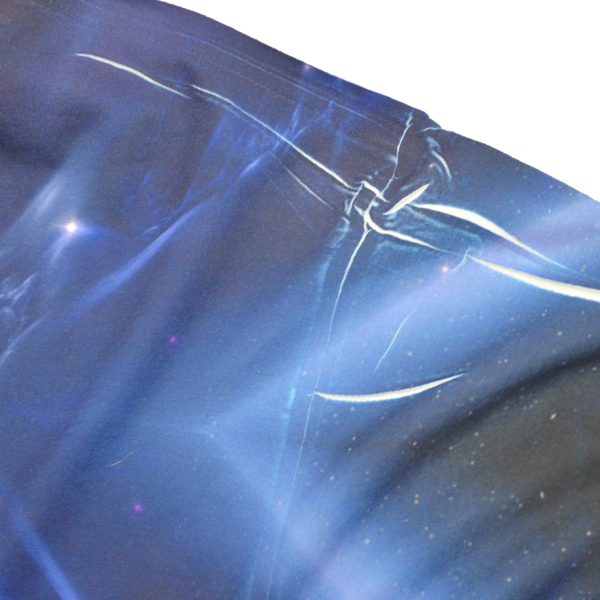 Areas near seams may produce smudges and blurs; creasing near the edges of the garment is also commonplace.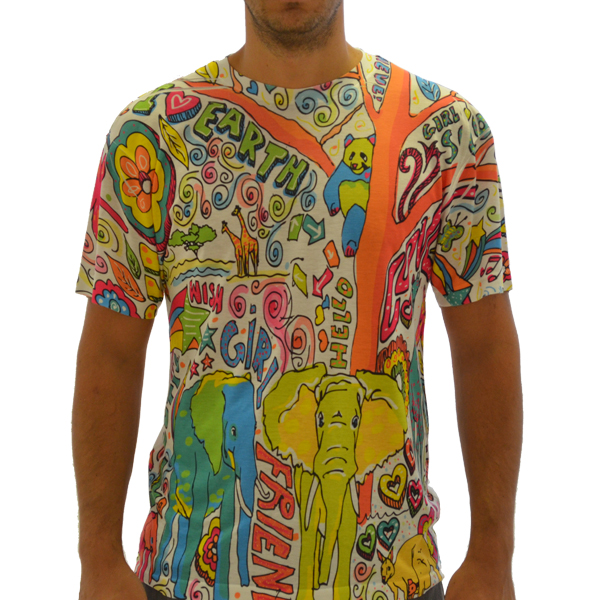 Designs that are planned around these unavoidable limitations can enhance the garment appearance.
Get a Dye Sublimation Quote
Blank Apparel Sublimation Printing Process
Special sublimation transfer paper is printed using a large format printer and special dyes.
The design is transferred from this special paper to the garment via heat press: the garment is laid flat, then covered with the printed paper and transferred for 45 seconds.
And that's that! You're ready to continue onto Woven Labels and other finishing services.
Blank Apparel Dye Sublimation Templates
Registered Users Only
Sorry, this content is restricted to registered users of Stylus Apparel. Register today to receive full access to Stylus Apparel's site!
Get a Dye Sublimation Quote