Sampling & Production
Cut and sew manufacturing is a serious undertaking for any fashion designer or brand — especially when first starting out. The importance of selecting a professional cut and sew contractor to produce your garments cannot be understated. By choosing Stylus Apparel, not only are you guaranteeing the smoothest possible manufacturing process, you're also choosing a professional contractor who will ensure the construction and creation of your custom cut and sew apparel is of the highest quality — from your very first sample, all the way through to large-scale production.
Types of Cut and Sew Garment Samples
Sampling is a complex procedure. As thousands of garments — or even hundreds of thousands of garments — may be produced in the manufacturing process, the importance of sampling cannot be understated. Leaping from a paper pattern straight to cutting and sewing a large-run order is one excellent way to lose hundreds of thousands of dollars. Although the sampling process may seem long or complicated, sampling in the garment production industry is just as important — if not more so — than actual production.
By sampling extensively, Stylus Apparel ensures your satisfaction with your produced garments.
Get a Cut and Sew Quote
Phase One: Garment Concept Development
Before a prototype sample is made at Stylus Apparel, our experienced patternmakers and seamstresses inspect a provided pattern. Before we begin make a single cut or sew a single stitch, our highly-trained sewing professionals determine any issues which may arise from the pattern. In this way, Stylus Apparel saves money and time — if we know there's something wrong with a pattern, we'll work to correct that before creating a sample.
Prototype and Fit Garment Samples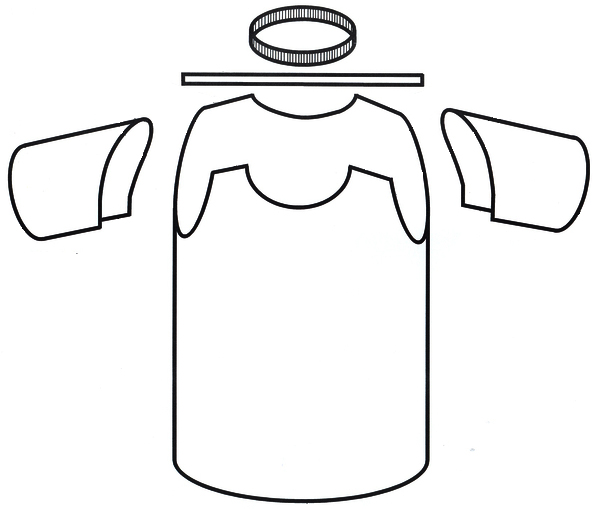 Cut and sew manufacturing is a complicated process -- but the end result is a completely unique, customized-to-your-design garment.
Prototype samples are as their name suggests — simple, primitive samples intended to display the most simplistic version of the garment intended to inspect the garment's intended construction, measurements, and style. Prototype samples are meant to communicate the essential structure of a garment. Prototype samples are never fitted, and they may be constructed of similar analog fabric instead of the final fabric selection (this is especially true when fabric sourcing has not yet been completed).
Phase Two: Fabric Sourcing
Salesman Samples
Salesman samples are produced in a single size, and are provided to the fashion designer or brand. From there, the designer or brand passes the samples along to salesmen. Salesmen then show the samples to different retailers. Salesman samples are commonplace, but in the age of Internet marketing, the "salesman" aspect of these samples has become somewhat less relevant. Nevertheless, salesman samples are still usually provided to the customer.
Size Set Samples
The purpose of a size set sample is to test the garment's construction and measurements in all sizes. What works on an XS garment may not work on a 2XL garment — more stitches or reinforcement may be necessary on the larger garment. Producing a set of samples to size helps Stylus Apparel determine any issues which may arise from sizing concerns.
Phase Three: Garment Production Development
Pre-Production Garment Samples
Pre-production samples are the garment exactly as it is going to be constructed on large-scale production. Pre-production samples are created in the exact same way as the garment will eventually be produced. Pre-production samples are created using the source fabric, trimmings, and all other materials.
Top of Production Garment Samples
TOP samples aren't very important to the customer — buyers and designers rarely, if ever, see these samples. Nonetheless, TOP samples are extremely important for the garment manufacturing process. TOP samples ensure the garments can be produced at a large scale rather than the small, individual sample piece scale. Additionally, TOP samples ensure the manufacturer can meet quality expectations when producing on a larger scale.
Cut and Sew Garment Sampling
Stylus Apparel can bring any pattern or tech pack into life with a showroom-quality sample of your custom-created garment.
Cut and Sew Garment Sampling Costs
Pre-production samples are included free of charge with any production order. Stylus Apparel must receive a deposit in order to proceed with garment sampling work.
The sampling prices listed in this table are based on a sample of only our cut and sew work. This pricing does not include fabric, sewing patterns, or other decoration.
Item
Sampling Price
Item
Sampling Price
Knits
T-Shirts
75
Tank-Tops
75
Polo Shirts
125
Sweatshirts
100
Hoodies
150
Sweatpants
100
Long Sleeve Shirts
100
Henleys
125
Leggings
75
Wovens
Dress Shirts
200
Pants
200
Skirts
125
Dresses
150
Shorts
50
Athletic
Sports Jerseys
200
Performance Wear
100
Athletic Undergarments
100
Accessories
Bags
75
Scarves
50
Swimwear
Men's Trunks
150
Men's Briefs
75
Ladies' One Piece
200
Ladies' Bikini
200
Other
Men's Underwear
75
Ladies Lingerie
250
Get a Cut and Sew Quote