Corporate Apparel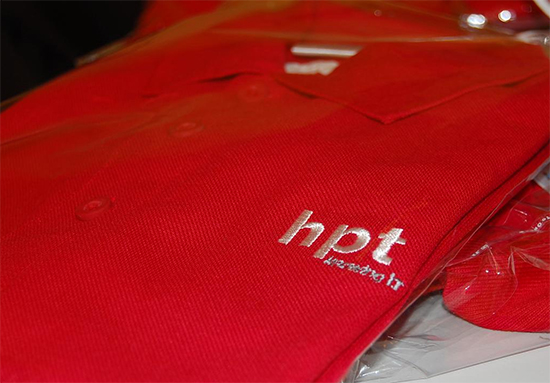 Stylus Apparel: corporate apparel manufacturers, for small businesses and big corporations.
Businesses need custom corporate apparel. This is a simple fact of life — and business. If you aren't taking advantage of the opportunities corporate apparel provides, you are losing out on more business, exposure, and — everyone's bottom line — money.
Corporate apparel provides huge opportunities — opportunities that many business owners, unfortunately, do not leverage to their full potential. Regardless of the size of your business, Stylus Apparel can help you with custom merchandising to expand your business or uniforming your employees to make your business look good.
Corporate Apparel Contracting Services
Manufacturing Services
From high-end fashion to the giveaway t-shirt, Stylus Apparel's wide array of garment decoration services can be used in corporate apparel production.
Corporate Apparel Manufacturing Services
Custom Corporate Apparel Uniforms
Uniforms customized to your business make your company appear more professional and more legitimate. This is especially true if your employees work offsite and especially true if your employees work on customer premises (e.g., a private home or a business). The importance of making sure your employees look good in these situations cannot be understated.
Custom Corporate Apparel Merchandise
Meanwhile, merchandise helps spread the word about your business to other people who have not yet experienced its services. This is especially true if your product or service is something people love — doggie daycare centers or ice cream shops, for instance. You may be surprised at the number of people willing to put your logo on their garments!
Corporate Apparel — Other Services
While Stylus's garment production services provide a great selection for corporate clients, they are not the only reason to choose Stylus. In addition to our production services, Stylus offers a number of other services corporate clients may find especially useful.
Make sure your managers and professional staff look good with corporate embroidery services from Stylus Apparel. From embroidered business polos to jackets and bags, Stylus provides high-quality corporate apparel.
If you're worried about cost, Stylus Apparel does not charge embroidery digitizing fees or screen printing screen fees again. Save money when you repeat your order! We do not believe in "nickel and diming" our customers — we want you to be pleased with your corporate apparel, both in terms of quality and cost.
If you're worried about keeping track of what you ordered and how you ordered it, don't. If you need the same thing once a year, all you need to do is give us a call. You have enough paperwork to deal with — let us take care of some.
Corporate Apparel Production Services
Our apparel and garment decoration experts will help determine the appropriate style, number, decoration, and all other aspects of your customized corporate apparel. Our expertise will guide you to effective, smart corporate apparel that — above all — looks good and performs excellently.
You can be confident in Stylus Apparel's ability to work toward your business, not the other way around. We have worked with businesses of all sizes, from global brands to local shops.
We won't sell you things you don't need, and we'll tell you if you can get away with a cheaper alternative. After all — we're a business, too. We know how important your business is to you, because ours is just as important to us!
Corporate Apparel Manufacturing Services